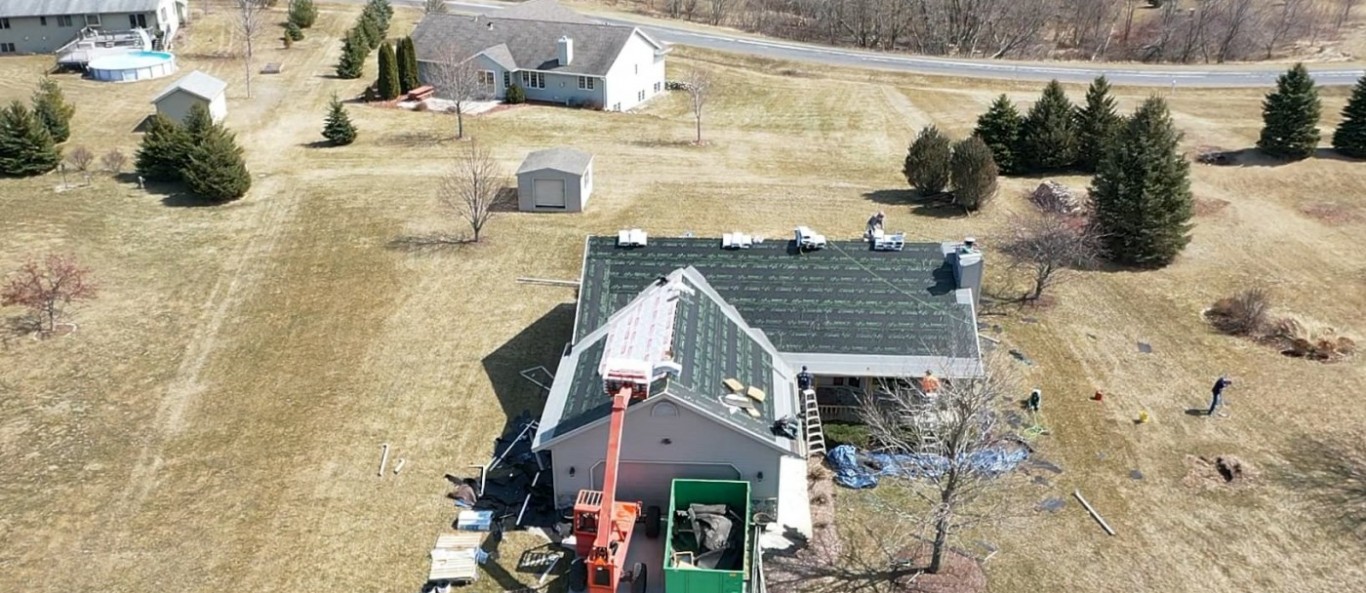 We
Specialize

In

We at Irish Roofing know roofs don't attract the attention like other renovations. They can't compete with a kitchen remodel's granite countertops, brand new cabinets or hardwood floors, but if your roof can't keep the kitchen dry what's the point? That's were we come in. We are a full service roofing company specializing in the installation of asphalt fiberglass shingles and EPDM (Rubber) membrane roofing. We understand what it takes to make sure your living space stays warm and dry and we've proudly served the Sheboygan area for over 30 years. We have over 75 years of combined roofing experience and know how to get the job done right the first time. Give us a call and let us show you what we can do.
Architectural Style Shingles
We are an IKO certified shingle installer offering a wide variety of the IKO product line to accommodate any budget or style. Our shingle replacement crews are second to none. They are skilled craftsman ensuring your new roof is installed properly and quickly, making certain it will keep you dry for many years to come.
Flat Roofing
We are a certified Mule-hide EPDM (Rubber) flat roofing installer. We utilize the best materials to ensure you get the most life out of your new flat roof.
Gutters and Gutter Protection
We offer seamless aluminum gutters made on site to the exact dimensions of your home. This ensures water is properly removed from your roof and routed to the correct locations so it cannot cause damage to your home's foundation.
Our Services
roof repairs
Our expert repair technicians will investigate and diagnose your leak to find the underlying issue. Once they've determined the problem they will be able explain your options and offer solutions to address the matter.
chimney repairs
Whether it's loose mortar, failing bricks, or a bad flashings our chimney experts have the experience and expertise to solve your problem.